100% sugarcan fiber:
The Tray Is Made Of 100% Sugarcane Fiber, A Sustainable, Renewable, And Biodegradable Material. A Great Alternative To Traditional Paper Or Plastic, The Disposable Tray Offers The Same Sturdy Function And Easy Cleanup, Yet It's Completely Tree- And Plastic-Free. Sugarcane grows much faster than trees, so the use of our compostable tableware will not affect the coverage of vegetation.
FDA verified safe and eco-friendly:
Our disposable compartment food trays are made of natural sugarcane bagasse, gluten-free, BPA-free, and tree-free. it's food-grade. After use, you can compost them in the backyard and they will be completely degraded in 90 days. This is very eco-friendly and does not burden the environment. Therefore, compared with plastic food related products, you don't have to feel guilty about using such our products.
Practical design:
These compartment food trays are also perfect for portion control and separation of different food groups. They can easily separate the main food and side dishes to provide a clean and tidy display. Hence You can visually match different dishes to achieve food matching that's suitable for your health needs.
Microwave and freezer safe:
Our compostable compartment food trays are made from sturdy materials and can be used for hot and cold food, with good leak resistance, cut and oil resistance. When you use them, You don't need to worry that they will become soft after being refrigerated in the refrigerator. What's more, You don't also need to worry that it will release toxic substances during the heating process, because the compartment food tray is made from 100% sugarcane bagasse, which is verified by FDA & BPI.
Suitable for any occasions:
These biodegradable compartment food trays are perfect for serving staple foods such as sandwiches, burgers, pasta, and side dishes such as salads, baked beans, French fries, fruits, etc, They are perfect for school lunch, daily meals, children's party, camping, picnics. When your friends are together, you don't need to worry about cleaning work, just free your hands and heartily make fun with your friends.
Premium after-sale service:
We are always committed to providing our customers with high-quality compartment food trays. If you have any questions or concerns, please let us know, and we'll gladly assist you. What's more, Every box of products has exclusive QR code. If there is a quality problem or defect in the product, we can quickly track which link has a problem and give you a satisfactory solution.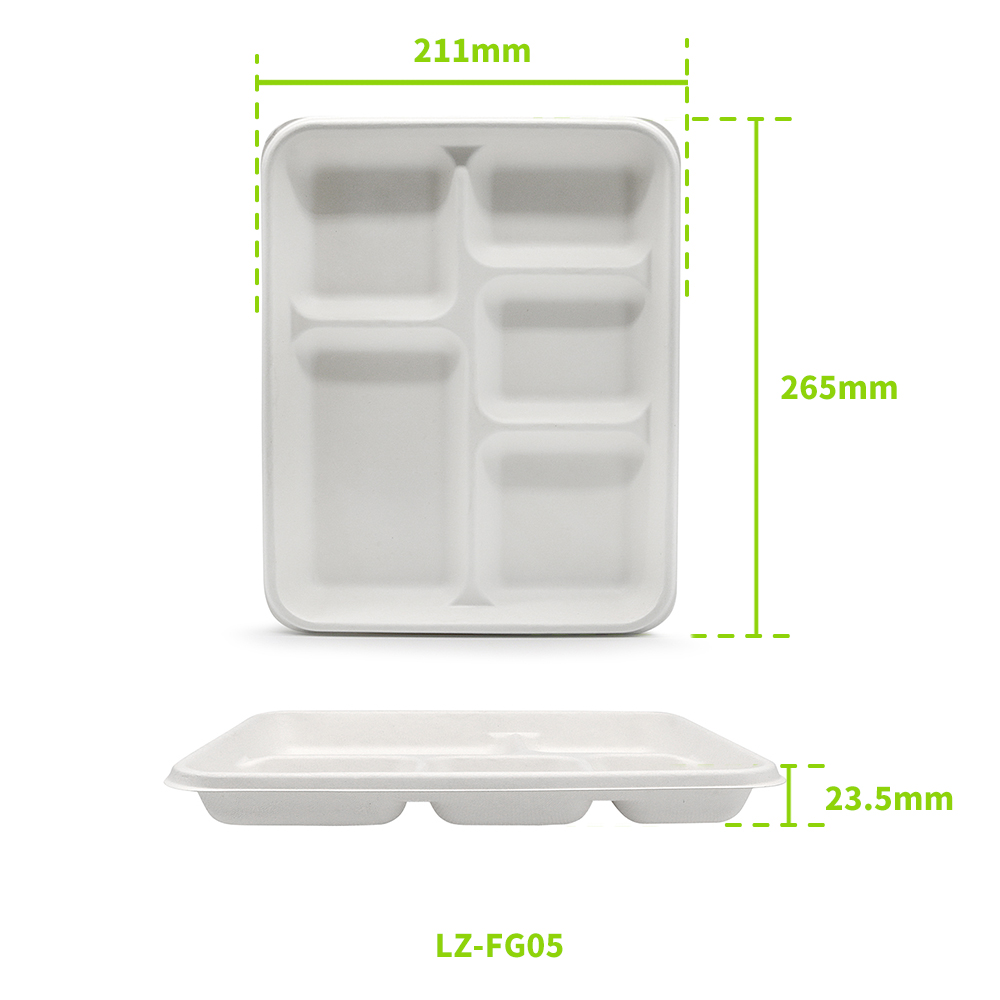 Since we are a factory, our MOQ may be higher than that of trading companies, but you can save a lot of expenses in the intermediate links to increase your profit margin!
About the Payment and Shipment, Please View Transaction Method.
If you have any questions, please browse our FAQ first; And if FAQ can't answer your question, please contact us in time.
We Have Complete Certificates and Upload the Main in "Navigation - Download". What's More, We Could Accept Other Inspection According to Your Market Needs!

Verified QC system to ensure that each product meets the following standards.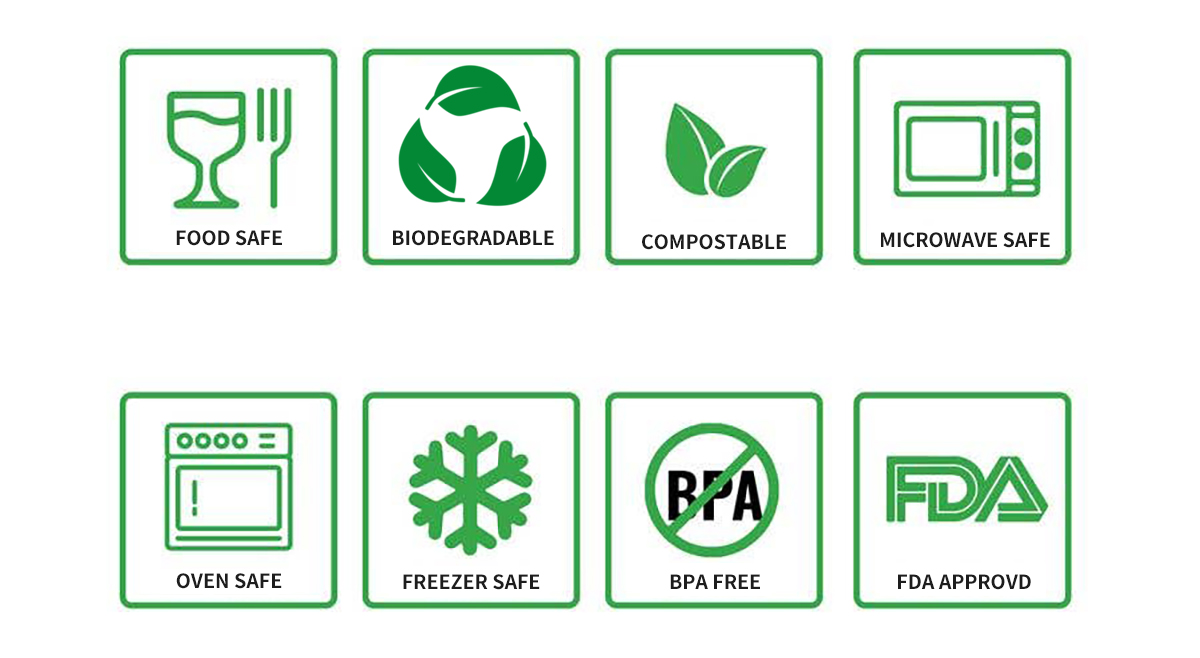 Raw Material Advantages
Compared with trees, the growth cycle of sugarcane and bamboo're much shorter, which greatly reduces the damage of disposable tableware to greening.
Partner with Us
As one of largest-scale plant-fiber pulp moulded bio-degradable and compostable disposable tableware manufacturer in the world, we have great confidence to help your business grow steadily and profitably!
We could provide semi-customization including logo & graphics customization, packaging customization. What's more, ODM service is also available. If you have relevant needs, don't be hesitated to
" use of plastic by 2030. And many have already started by proposing or imposing rules on certain single-use plastics.
| Country | Policy |
| --- | --- |
| Canada | Ban a range of single-use plastic products by the end of next year. |
| Kenya | Banned single-use plastic bags in 2017 and, this June, prohibited visitors from taking single-use plastics such as water bottles and disposable plates into national parks, forests, beaches, and conservation areas. |
| Zimbabwe | Introduced a ban on polystyrene food containers in 2017, with fines of between $30 to $5,000 for anyone breaking the rules. |
| United Kingdom | Introduced a tax on plastic bags in 2015 and banned the sale of products containing microbeads, like shower gels and face scrubs, in 2018. A ban on supplying plastic straws, stirrers and cotton buds recently came into force in England. |
| United States | New York, California and Hawaii are among states to have banned single-use plastic bags, though there is no federal ban. |
| The European Union | Plans to ban single-use plastic items such as straws, forks, knives and cotton buds by 2021. |
| China | Has announced a plan to ban non-degradable bags in all cities and towns by 2022. Single-use straws will also be banned in the restaurant industry by the end of 2020. |
| India | Instead of a proposed nationwide ban on plastic bags, cups and straws, states are being asked to enforce existing rules on the storage, manufacture and use of some single-use plastics. |